It is fall already, and you maybe thinking about doing something cool and memorable. Obviously, there is nothing more exciting than Halloween, right? Yes, it is. What about a Halloween photo shoot in Los Angeles? Everybody looks forward to this date impatiently and starts preparing a costume on the very first day of October, or maybe even earlier. 
A truly cool thing to do on this special day is to organize a photo shoot in Los Angeles. You may want to make this day a memorable one by getting great photos taken by a professional photographer in LA. The very first thing you should consider is the location of your photo shoot. Los Angeles is a huge city, and there are numerous beautiful places here. But which ones are the best for Halloween?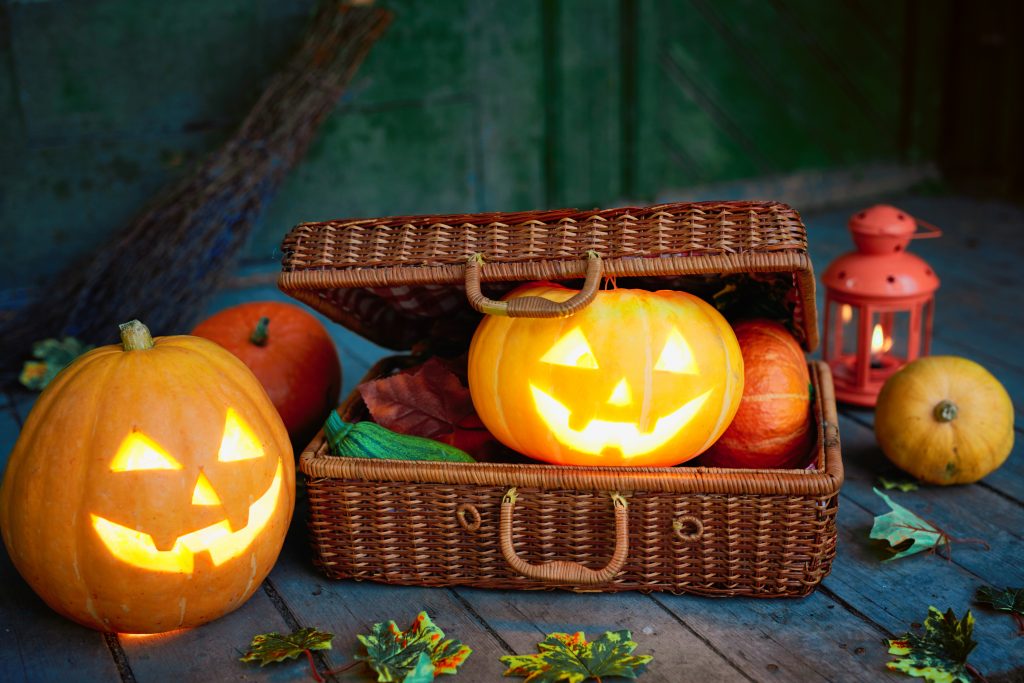 Paid Locations
For getting Halloween photo shoot in Los Angeles, you will need to spend some money. However, it is more than worth doing that as you will have unforgettable emotions besides the fantastic photos your professional photographer will provide you with. 
Any of these places will be a perfect choice for a photo shoot in Los Angeles. Undoubtedly, it will be the best investment of the season. You will get amazing new photos, thrilling emotions and of course, wonderful memories. 
1. Pumpkin Nights at Pomona Fairplex
This can be a fun place for both an individual and a family photo shoot. Going there, you will appear in a real world of pumpkins. You can get photos with pumpkins of different sizes and with different faces. The 3000 pumpkins created by talented designers will guarantee you cool Halloween themed images and outdoor headshots. The event will take place from October 10 to November 3 at Pomona McKinley Avenue. The price of the tickets ranges from $14-$60. So you can just schedule a date with your LA professional photographer, and go to Pomona for getting unforgettable emotions. 
2. Santa Monica Pier
This is one of the popular Halloween photo shoot locations for tourists. Can anything in the world be compared to an amusement park? Your photo shoot here will be a combination of joy and fear. Actually, you can get photos with different themes here. 
The lights in this place will be a fantastic supplementation to your photos. The atmosphere of the park is already holiday-themed. Besides, you will not have to take care of the equipment. There will be dozens of pumpkins and other Halloween decorations provided by the park. Everything will correspond to the holiday atmosphere and the only expense you should make is to get a ticket for the park. 
So, the only thing you will need is a crazy Halloween costume. If you choose to get joyful images, you should probably not choose a tragic costume. The best Halloween costume idea for this place is probably a movie character. Even though Santa Monica is not a theme park, your character will fit well with the atmosphere. Scary costumes will always match the environment. A witch in front of a Ferris wheel sounds really cool. And above everything, an amusement park is a worthy place where you can have amazing photos. So, why not combine it with Halloween?
3. Madame Tussauds Museum
The Madame Tussauds museum of Hollywood introduced a new exhibition named ILLUSIONS OF HORROR. Here you can find large and photo-centric installations of famous personages as well as other scary figures. You can feel yourself in a horror movie while the professional photographer you hired in LA captures the moments of your delight.  
Now it is time to get wonderful photos walking through the horrifying attractions that perfectly correspond to the Halloween atmosphere. You can pose next to vignettes and wax figures in an environment that is truly horror-inspired. You get get a picture with Dracula, Frankenstein, and various monsters. For incredible images in this atmosphere, a professional headshot photographer would recommend dressing either into monsters like these or into their victims. 
The location of the Madame Tussaud Museum is 6933 Hollywood Blvd. You can go there on the day of Halloween, October 31. The prices for the tickets start from $16.99. 
4. Los Angeles Haunted Hayride
One more scary place for a Halloween photoshoot in Los Angeles. The Haunted Hayride in Los Angeles takes place in the most haunted spots of the city. There are numerous opportunities for a real Halloween photoshoot here. If you prefer the scary component of Halloween, then this is the best place for you. 
In the Haunted Hayride, you will find figures and silhouettes of ghosts, monsters, Dracula, and everything connected to vampires and psychs you may even imagine. 
The fact that the Hayride is in the place of the Old Zoo is a real plus for your idea of Halloween photoshoot. You can go for searching resident ghosts and your photographer will spot spontaneous images of your feelings. 
The Hayride is located in Griffin Park, which itself is known to be haunted. It is open from 7:00 pm to 11:00 pm. Depending on your budget and special wishes for a photoshoot, you may choose tickets at different prices. They range from $39 to $120 per person. Don't forget to get a ticket for your professional headshot photographer, as well. 
5. Universal Studios Halloween Horror Nights
Another location to have the greatest movie-themed Halloween photo shoot. Every every year, Universal Studios comes up with new attractions related to famous horror movies, and they are becoming bigger each year. Isn't it a terrific idea to get a Ghostbuster photo shoot? 
You will enter a thrilling atmosphere with the best possible equipment for a Halloween photo shoot. On every single step, you will meet a place to get a photo. 
You can put on any costume as it will fit the whole park. You can have a real nightmare themed photo shoot.
Universal Studios is a place where you have been at least once for sure. However, do not hesitate to go there once more for a Halloween photo shoot. You will also have some great time with your professional headshot photographer during the marvelous shows that are going to be held there. The ticket price is from $65-$97.
Free Locations 
Who said that everything should be paid? You can absolutely have a free Halloween photo shoot variant in Los Angeles in places no worse. You can get fantastic photos and headshots by a professional photographer in places that you could have not even imagined. Trust your photographer in this sense. Photographers are people who notice something unique when our eyes see the regular. Photographers know places perfectly appropriate for photo shoots and headshots in LA that you have not even thought about. Here are some locations from the professional point of view where you can get perfect photo shoots with a Halloween theme.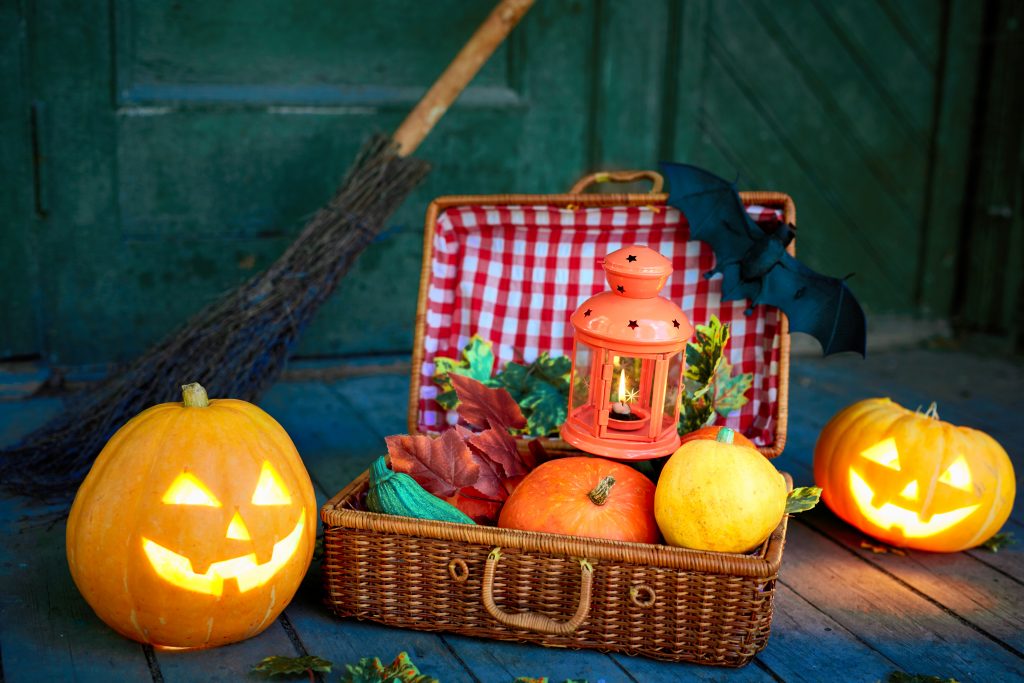 6. Laurie's House
The famous house from 1978's mystery by John Carpenter "Halloween." Located in Oxley St., South Pasadena, this beautiful house with its surroundings can be an original and meaningful place for a photo shoot on Halloween. 
At first glance, it may remind an ordinary house. However, the real fans of this movie will recognize the house immediately and will certainly appreciate your choice. This place is a classic in Hollywood movie history. A place to which real movie lovers have attachment and memories. A place, which itself means Halloween. A real embodiment of scare and ghosts. 
By the way, this is a place where you can do a professional photo shoot both in the evening and in the afternoon. The place is so recognizable that it will remind you about Halloween, even without the darkness. In the evening, however, your photographer will be able to create a real thriller photo shoot. 
This is a privately owned house, so you will not have to deal with any formalities to get a photo shoot there. Just make sure to have a plan B, in case anybody appeared to be as creative as you and took the area for a longer photo shoot. 
7. Marina del Rey
Pirate costumes are extremely popular at Halloween. Have you decided to put on one? If yes, then the haunted pirate ships at Marina del Ray are the best choice for your Halloween photo shoot. You can dress like a real Jack Sparrow from the Pirates of the Caribbean and get a photo on a real boat. Another variant is to be Jim Hawkins from the Treasure Island. 
The best thing about this place is that it will be very fun to go there both in the afternoon and in the evening. 
The event will take place on October 26th and 27th in Mindanao Way, Los Angeles, California. The admission is free. So just schedule the photo session with your photographer asap. 
8. Hollywood Walk of Fame
There truly is some sense to take advantage of the fact that that this famous place is free. Why not choose the company of Hollywood stars for a Halloween photo shoot? Going there with no special occasion may seem boring, but going there for a professional Halloween photo shoot is truly a good idea. 
Imagine dressing up into Charlie Chaplin and taking photos next to each star with a different grimace. You will both have fun and get wonderful photos. 
Above everything, Hollywood Walk of Fame is a special place for Los Angeles and it really does make sense to have one of your best photo shoots exactly here. Obviously, you will need to take some requisite with you. The thing you should look here for is the atmosphere, and famous views. Photos with those views will be cool not only with a Charlie Chaplin costume, but some scarier ones as well. 
9. Rodeo Drive
Too cliche? It may just sound so. Imagine dressing up into Miranda Priestly from "The Devil Wears Prada" and taking a photo next to the Prada boutique with a pumpkin in your hands. It would be the most unique thing one could do at Halloween. Miranda Priestly is an elegant monster, so putting on her look, you will absolutely correspond to Halloween requirements. You will be scary yet elegant. 
However, any other costume will look wonderful at Rodeo Drive. This is a place where LA headshot photographers have huge experience of taking photos. Trust her and she will find perfect views for your special Halloween photo shoot. It may not even be necessary to take requisite as the street will be decorated accordingly. Rodeo Drive will be equally perfect for group photo shoots. However, LA professional photographers would highly recommend choosing early evening hours for a photo shoot here. 
10. The Cemetery 
Scary after the previous one, right? But what Halloween without ghosts and dead men? 
In case you and your photographer are not too anxious, a cemetery is a great place for a Halloween photo shoot in LA. Even if you have goosebumps, isn't it even better on Halloween? This is a brave and incredibly unique idea.  
You should probably not get headshots here, but Halloween themed photos will be fantastic. Photos with a ghost costume in a real cemetery. It will be the photo shoot of the year. 
Hollywood Forever Cemetery would be a perfect choice for a professional Halloween photo shoot. You may feel a little more comfortable here, as besides being a cemetery of famous people, it is also sightseeing place in Los Angeles. The access is free here from 8:30 a.m. to 5 or 5:30 p.m.
In the end, quoting Black Widow, "Too shy or too scared?" Too excited, probably! Overcome your fear, and you will get a crazy photo shoot from a headshot photographer in LA.
As you can see, photo shoots in the free locations of Los Angeles can be no worse than the ones in special places. You can surely enjoy your time and get fantastic photos as well. 
Halloween is one of the most beloved holidays in Los Angeles. There are numerous events all over the city. An exclusive way to pass this year's Halloween is to get a photo shoot by a professional headshot photographer in Los Angeles. Halloween is truly the best time to get a terrific photo shoot. So, don't hesitate. Pick a location and contact me – your professional photographer.
Read More