Your bills are stacked up on the kitchen table, your family is asking what TV show your next role is in, and all you receive are rejection emails. You thing that it is hard to start acting career in Los Angeles? I have been present at many venting sessions about these difficulties when actors in Los Angeles come to me for headshot sessions. Trust me; everyone has been there. Many successful actors thought of quitting acting in Los Angeles. It isn't a comfortable life. Before you take drastic action, you might later regret, here are some things to consider.
Ask yourself
Have I given it all I got?
Have you really taken all the steps to make acting a full-time career, or are you only regarding it as a hobby? It is a tiresome process and takes time, but until you've done it all, you shouldn't think about quitting. Maybe you aren't getting bookings because you don't have a digital brand. Or, perhaps it's time to update the headshots. Fill your day with a rigid schedule of activities that will benefit your career. Go to so many open castings so many times that you lose count. The day you have genuinely given it, everything is the day your career truly starts.
Does my team do me justice?
Ask yourself if your team really has your best interest at heart and what they're willing to go to you for the sake of your career. Your team will be your primary source of motivation and hope; they should be people who are rooting for you. If you are always frustrated with your agent, maybe it's time to get a new one. Does your resume represent you and your experience correctly? Try to understand what type of role you are looking for and refresh your demo clips to match. A tip is to invite your headshot photographer to your demo reel shooting, and you can do both tasks at once. Your headshot photographer in Los Angeles is sure to capture some dynamic shots in the process. This can be an easy and affordable process if you pick the right photographer.
Do I really want to quit?
For some people quitting may be the right step. Take the time to understand what the thought of quitting acting and pursuing a different career makes you feel. If you feel light, happy, and relieved, then maybe you have lost interest, and it's time to pick a different path. But, if the thought makes you feel defeated, lost, and sad, then maybe you just need a recharge.
…if the thought makes you feel defeated, lost, and sad, then maybe you just need a recharge…
Take a day off and go out of town with friends or anything to distract yourself from your struggles. Give yourself some time to miss the hustle and bustle of acting life. I promise it's still there, but everyone needs a burst of fresh, positive energy to put them back on their feet.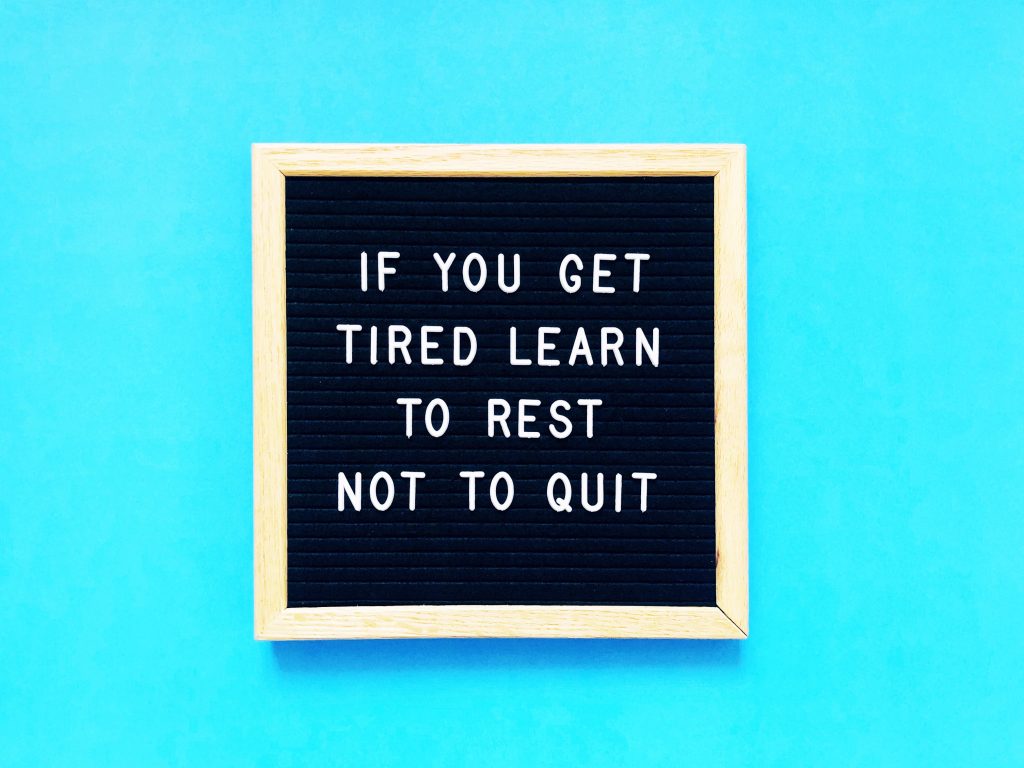 Remember Why you Chose this Path!
Inspire yourself
To be inspired, you must expose yourself to more than just the entertainment business. Immerse yourself in arts: painting, music, dance, theatre, etc. Try to visit the Los Angeles County Museum of Art or the Met regularly, and visualize everything. Turn off your electronics and people-watch in the street, or the park. Visit beautiful and hidden places in your city, take photographs, and explore your creativity. You almost never realize how easy it is to get caught up in the details of life and lose perspective of your goals. A Los Angeles agent talked about how impressed he was when the young James Franco always showed up to waiting rooms with a book in his hand. James Franco even went on to write his own book titled "Palo Alto."
Motivate yourself!
If you've chosen the acting path, it's because you feel that you're good at it, or you've been told you're good at it. Deep down in your heart, you understand that you genuinely do love acting, but sometimes you need a refresher. Make some popcorn and rewatch the movies you used to love. Watch behind the scenes clips on sets and old Oscar footage.
Look up and watch interviews of actors who you look up to. You will soon realize that they have all been through the same struggles.
Go out with your friends and share your troubles, and they may be able to help you with encouraging words. Those close to you know how much you've been through. They won't be able to get you the part or find you an agent, but they will be there to listen to you and help you take your mind off things.
Make a Pact with Yourself!
No one knows your goals, your struggles, and your ambitions except yourself. And no one other than yourself can entirely give you the advice and motivation you need. You must make a pact with yourself to devote a few days every week to do something for your career. Choose the days of the week that best fit your schedule and book auditions, interviews, workshops, and classes. But, it is also important to have days off to rest. A well-made schedule and hard work always pays off in the end.
Don't slack off on the days you must work, and your rest days will surely be more rewarding.
It took me many tries and lots of time to become a successful headshot photographer in Los Angeles. But now I do what I love every day, and nothing can beat that.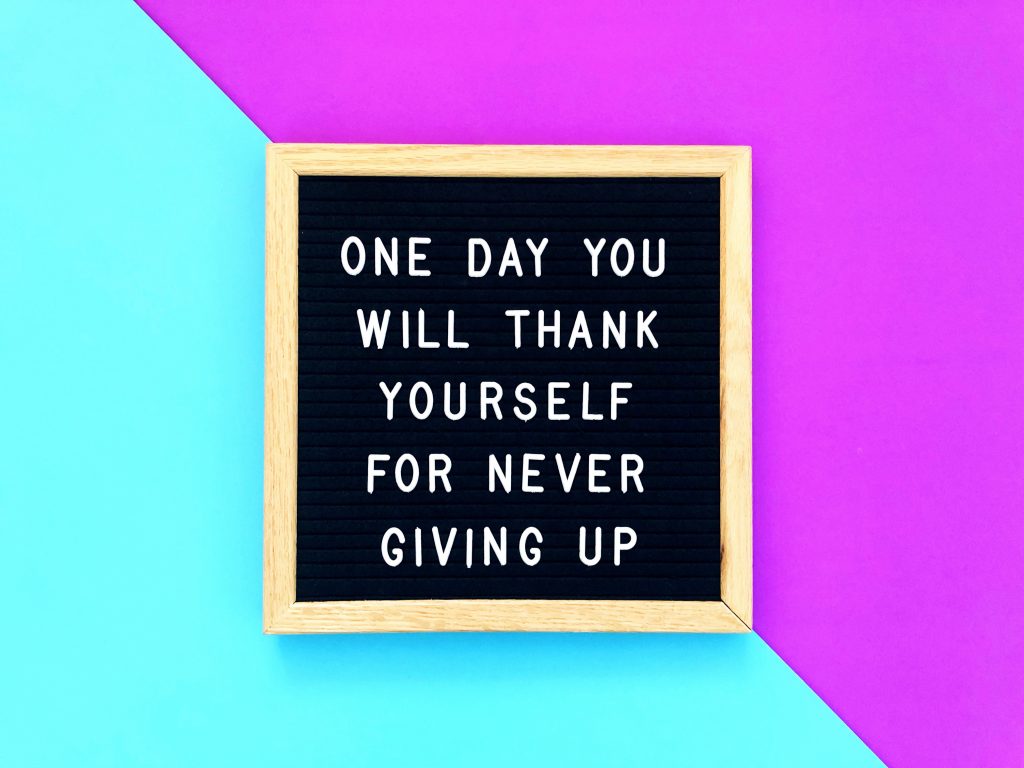 Enjoy the process
Obviously, being on set, seeing yourself in a movie, and going to the biggest parties in Los Angeles are all fantastic experiences. But so are acting classes, headshot sessions, auditions and meetings with your agent. Most actors will tell you that in the end, it's the stops on the journey that they cherish the most. The roommates in your tiny Los Angeles apartment know what you're going through and will live your hardest days with you. They may even become your best friends for a long time to come. Next time you get an audition, try to enjoy the whole process and not just on the part. Don't focus on the job that comes after and be excited about the opportunity you've been given.
Instead of complaining that you need new headshots taken, book your session, make friends with your photographer and have fun along the way.
Headshot photographers in Los Angeles have seen so many actors come and go and make it big, that they can surely give you some tips and tricks that you wouldn't find anywhere else. Maybe you're not in a designer gown on the red carpet, but you're surrounded by like-minded people who share that same dream, motivation, and drive. So take the time to make friends, learn from their experiences and understand their mistakes in order not to make the same ones. Try always to be present, and at the moment, experience the highs and lows of being a newbie. Who knows, maybe all these small adventures will be a hit with the audience in your next talk show interview or Oscar acceptance speech 🙂
Understand How Familiar this Feeling is!
When you talk to any actor who has made it big in the industry, they are sure to tell you how long it took them to get that one role, which made their career. For some of the rare lucky ones, it might've been very early in the time they've spent as an actor. But for most people, it has taken them years of blood sweat and tears. Ten years ago, Johnny Depp might have been the man who was selling you pens over the phone, and Rachel McAdams might have been serving you burgers at McDonald's. Look where they're at now!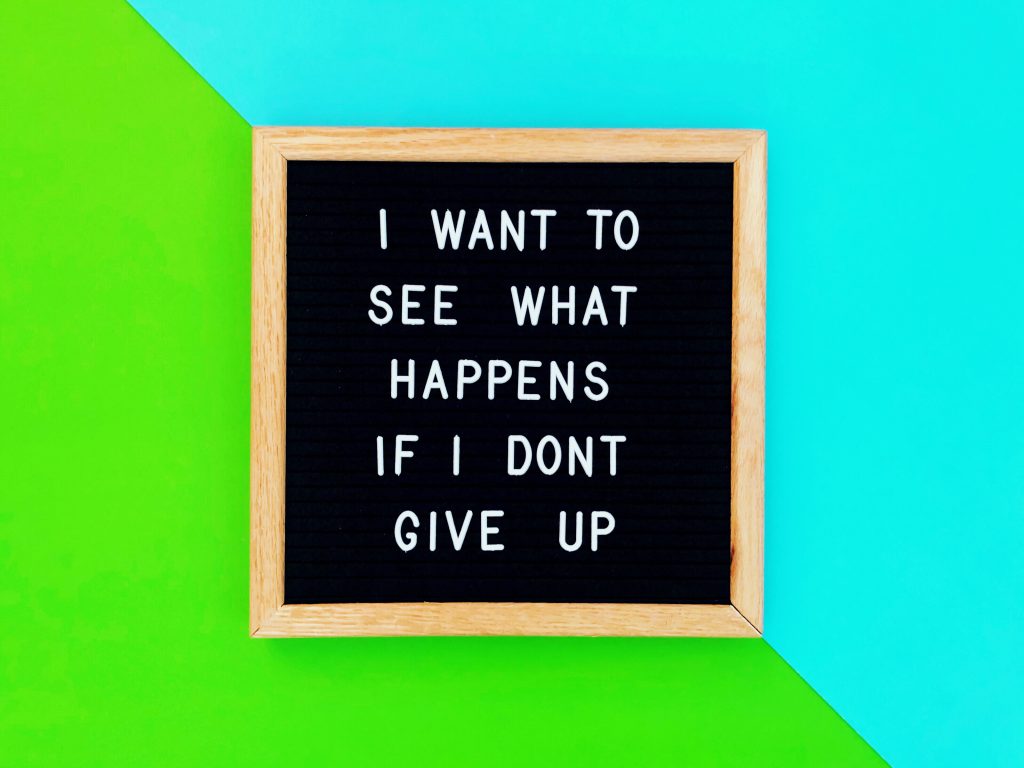 Jenna Fischer
Jenna Fischer often recalls how she arrived in Los Angeles on the first day of choosing to pursue an acting career and that everything was perfect for one day. But then nothing happened for six years.
It took her six long years of crying, debt, and letters of rejection to make a living in Hollywood.
Then two additional years later, she landed her break out role as the beloved Pam Beesly on "The Office." And now, she says that the struggle was a natural part of the process and that it was a way of testing her desire and creativity for acting.
Bradley Cooper
Considering how well-known he is in the industry today, you wouldn't be able to tell how much Bradley Cooper has been through. But like the rest, he too has considered quitting many times. Before his breakout roles, he was acting in commercials that never left the drafts of the editors. After many rejections and small parts, he experienced his so-called "Do or Die" moment at the audition of the 2006 theater production of "Three Days of Rain". He says he vividly remembers thinking that if this part didn't work, then he wasn't cut out to be an actor. It was time to consider a new path. But as you know, it did work out for him in the end. Shortly after, he got one of his first significant breaks with "Wedding Crashers" and the rest is history.
Uzo Aduba
Before her significant breakout role as Suzanne "Crazy Eyes" Warren on the hit-Netflix show. Orange Is the New Black; it really was a whole bunch of lows with no ups. She tells of a rough time in her life when she basically quit and was crying everyday. Her mind was telling her that this was the end and that she's finally done with acting. But then, 45 minutes later she got the call of her life. Uzo Aduba said in an interview that she'll never forget that moment for her entire life.
"I could be 98 years old, and my grandchildren can ask, 'Grandma, when did you get the role?' and I'll say, '5.43 pm. September 14.'"
Kristen Stewart
Kristen Stewart has recently become a household name and has reached the top of the Hollywood after her role in "Panic Room" and teen-hit series "Twilight." But before all the fame, she was seriously considering leaving the acting industry. She wasn't getting any commercials, and she was going to quit and leave acting career in Los Angeles for good. Kristen was only receiving rejections and was crying after every audition. Her mom instructed her to go to her last casting appointment, and that got her breakout role in "The Safety of Objects." If she hadn't gotten that, she would have been done.
"There was one guy who once said to me; there are no failures in Hollywood, only people who gave up too soon."

-David Carradine
Acting isn't easy. And making it big is even harder, especially when you're in the heart of the industry in Hollywood. But it's important to understand that these struggles are temporary. Temporary can mean 2,5 or 10 years, but if you are consistently putting in the work, your results are eventually going to show.
This is an industry that is growing with every passing day, and it is always in need of talented actors, you just have to know where to look. Don't mistake exhaustion or frustration with the need to quit, and don't make rash decisions. Take the time to sit down, think about my tips, and choose your steps wisely. Your future largely depends on your present and what you decide to do with it.