Are there real people working for your company?
The easiest way to make your clients trust your brand is to show them that there are real people working for your company, in other words posting corporate headshots on your website. To make an impression the employees should look at their best. That's why you should hire a professional headshot photographer to do the job for you. There is a huge variety of professional photographers in Los Angeles. When the potential clients of your company visit your website, they want to see examples of your work. That is why every company takes exceptional care of the content of their websites.
However, there is a section that companies often do not concentrate on so much. That is the page of your team members. Sometimes, the "About Us" sections contain only the names of the employees and some information about them. However, that is not enough. One important thing you should include in this section is the headshots of your personnel. The reason behind this is that the presence of corporate headshots on your website assures your clients that real people are working in your company. As a result, clients start to trust your company.
Why should you show the faces of your team members?
How to create a favorable relationship with your consumers when they do not meet you face to face? You should do this by using images on your website.
Headshots of the staff made by a professional photographer in Los Angeles allow consumers to have an emotional investment in your mutual relationship. Imagine when you contact the cable company to address for a particular company. Before you talk to the operator, you need to listen to several minutes of recorded monologue and questions. You probably hate this process and wait impatiently until a real person starts talking to you. The same experience refers to websites without headshots. Having headshots on your site makes people feel comfortable and appreciated.
You will get personal with your consumers if you provide pictures of the people they are going to work with. You will establish great relationships with your clients by creating a friendly atmosphere thanks to photos by a professional headshot photographer.
4 Benefits of Including Corporate Headshots on your website
As you may understand, including headshots on the team pages of your website is nothing else but beneficial for your company. Here is why: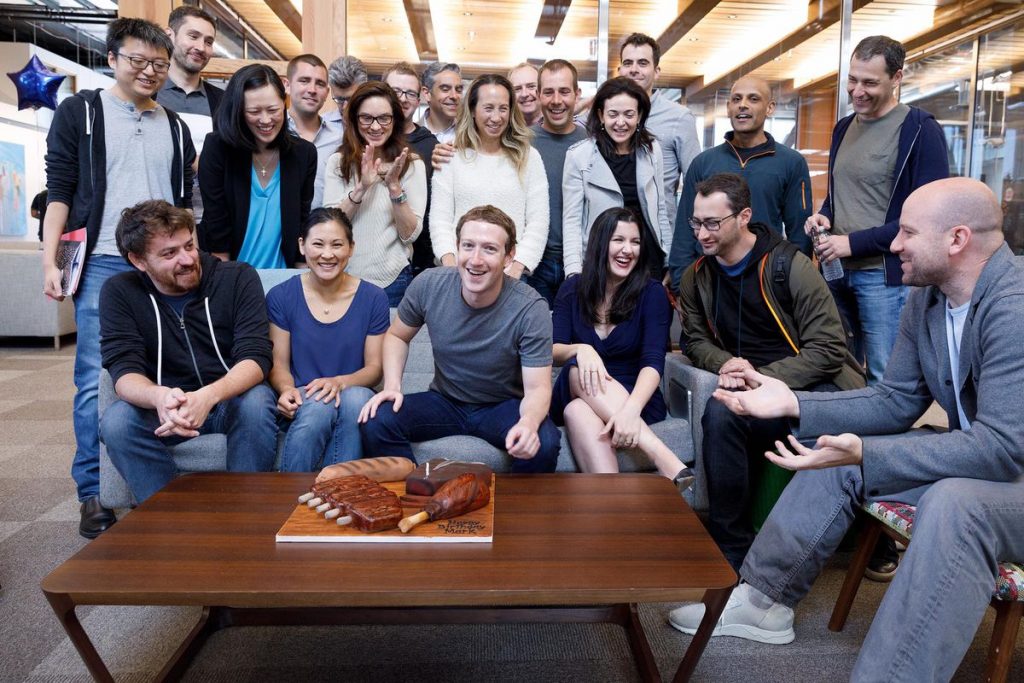 1. Good First Impression
It is very well-known that the first impression is the most important one. If you visit a website once and do not like it, you will never return, as your first impression wasn't good. And this feeling will last. As a website owner, you do not have a lot of time to draw your visitor's attention, so you should use your time wisely. Professional corporate headshots and team photos add some interest to your website, and they can engage the visitors more than the text can do.
2. Company Personality
Headshots of your employers on your website also serve as the image of your company. They make up the culture of your company. You will seem to be an inviting and friendly company with many smiling people welcoming you online.
3. Stronger Relationship
Team photos of the staff will help the consumers associate names with faces and. Corporate headshots on your website by a professional photographer in Los Angeles will be a personal connection between you and your consumers.
4. More Engagement
The central idea behind the necessity of headshots is that people will feel engaged and appreciated. With the availability of real contacts, your visitors will wish to stay on your website and become potential clients.
How to make your clients trust your company?
The presence of headshots and multiple photos will engage visitors to your website. However, how to make them get interested in your company and become clients? Photos and corporate headshots on your website can contribute to this goal, but there are specific characteristics you should follow. Here they are:
1. Professionalism
The professionalism of the headshots will make the clients trust your company and become a regular consumer. If you get professional headshots for your employees, the consumers will be sure about the quality and the professionalism of your company. The customers will know you are the right specialists and have serious missions and respectful attitude towards them. Contact a professional headshot photographer in Los Angeles to get the best for your website. Invest in your future!
2. Uniqueness
Even though you should follow some professional standards, nobody said your headshots should be niche. Depending on your website's content, think of a unique theme for your employer's headshots. Even if you are a serious business organization, your mission is to create a friendly atmosphere to attract clients. Think of a special conception, dress code, accessories, and other things to have a themed team page.
3. Looking Real
Do not insert stock photos on the website of your company. You should have authentic images taken by a headshot photographer in Los Angeles. Your consumers should be sure that whatever the content of your website is, it is real. This way, the stakeholders of your webpage will take your company seriously and be willing to cooperate with you.
4. Human and Relatable
The headshots on your website should be natural. They need to talk to the visitors conversationally. This way, they will know the team outside the office and make a good opinion about your company outside the office.
How to find a corporate headshot photographer in Los Angeles?
For the photos on your website to correspond to the status of your company, you need to hire a professional headshot photographer in Los Angeles. A photographer that will help you meet the creative aspects of getting headshots, come up with original ideas, give you constructive suggestions and finally, create a friendly atmosphere so that you enjoy the process of getting headshots.
If you are looking for an experienced corporate headshot photographer with a wide range of skills and creativity, contact me – a professional photographer in Los Angeles.
How to organize the photoshoot?
It is essential to organize a photoshoot for your employees and staff members to invest in a favorable relationship with the visitors of your website. As an employer, you may start to think about hiring a professional photographer in Los Angeles. A crucial question here is where to organize the headshots for your staff. You may consider two options:
Go to your Photographer's Studio
For getting team page headshots for your website, you can visit a professional photographer in Los Angeles. You will get studio headshots for all your staff members in the most professional way. In a studio, the photographer will have all the appropriate lighting for corporate headshots. Further on, the photographer may think of unique concepts for your employees' headshots so that they are not dull, but rather original. However, depending on the conditions of the studio, you may need to split your staff into groups and schedule particular days for each member. In case this situation is not appropriate to you, you may go for another option which I propose below. In
Invite your photographer to your office
Inviting a professional headshot photographer to your office is another option. This way, you will not have to carry all your staff to a particular place during working hours. You will also not need to ask them to spend time after work. Instead, you may ask the photographer to visit your office at a time when all the staff members are in their workplace. This will be a much more productive experience as you will lose less time and effort. This is a mutually beneficial variant for you and your employees. The photographer will come with all her equipment to ensure a decent photo session in terms of professionality. He /she will set a mini studio in your office, creating a portable background for corporate headshots.

Whichever option you choose to fill in the "About Us" section of your website, make sure to contact a professional photographer in Los Angeles. The quality of your website's component talks about the quality of your company. Therefore, corporate headshots of the staff may determine the attitude of consumers towards your company. Take it seriously!
Examples of Team Pages
Successful companies in the world follow the principle of posting staff members' headshots on the team page of the company's website. They believe that photos talk more and better than texts, so they implement this tactic. Below you can find examples of large successful companies and the way they organize the "About Us" section of their websites.
Kickstarter
Being a popular crowdfunding platform, Kickstarter paid huge attention to its team page. With the header "Meet the Team," Kickstarter introduces the headshots of 153 staff members. The company gives the opportunity to shine to its employees and at the same time, creates a welcoming atmosphere for the readers. Therefore, through professional headshots, this team page shows that the staff not only works for the company, but they also support you – the visitors of their page and potential clients.
Khan Academy
As a company with the aim to provide knowledge to people by making it entertaining, Khan Academy understands the importance of creating an atmosphere where people would like to stay. Therefore, they paid particular attention to their team page. The professional headshots of this page make the website attainable for the visitors.
Further, the page provides an easy method of getting to know the team. The visitors can read about the staff members just by keeping the mouse on their headshots. This showcasing not only tells you who they are but also makes you get in touch with them. The company becomes more relatable to you, thanks to professional headshots.
Lateral
A development and design studio based in New York has one of the most attractive team pages among different companies. The company pays special attention to the impression it makes on the visitors to the website. Therefore, Lateral has a beautiful Team Page with professional headshots of its employees.
This design has a very unique function. With the movement of the mouse, the headshots of the employees turn to the coordinates of the mouth. Therefore, the team shows you how much they care about you. If you like this feature, you should ask your professional headshot photographer in Los Angeles to take headshots from different angles. As a result, your employees will have multiple headshots, and you will be able to create such an attractive feature for your company's website.
LiveChat Software
LiveChat Software is a software company that provides different customer services. As you may understand, people are the essential stakeholders of their company; therefore, they should do their best to grab their attention and gain their trust. For this reason, LiveChat Software chose a very creative method for its Team Page.
They organized thematic photo sessions for each of their employees to get some fun images. To understand the concept, look at the photos below;
With these thematic photos by a professional photographer, the team creates an incredibly friendly atmosphere for its clients. Who would not like this idea? I think you would probably stick on this website at least to watch more photos like these ones. So, it is perhaps worth considering this idea for your own webpage.
Rethink
A company that calls itself creative should have had an innovative approach to its clients. And the first step towards the clients is the atmosphere they create in the team page. Calling that section "Rethinkers," the company uploaded creative photos of the staff members. Here you can see some of them and maybe want to ask a professional photographer in Los Angeles to make similar ones for your website.

Aren't they cool? This company, just as the previous one, makes the visitors willing to stay on their website thanks to the photos of their employees.
A professional corporate headshot is a chance for your company to create a positive image and possibly even turn your website visitors into potential consumers of your products or services. The first thing that you should do as an employer is looking for a professional headshot photographer in Los Angeles: a person who will put effort into providing your website with perfect corporate headshots of your staff members. Feel free to contact me for a professional approach to your wishes, and we could draw a special pricing depending on your team size, location and other preferences.